Eisenhower Medical Center acquires 13 new Parker Boilers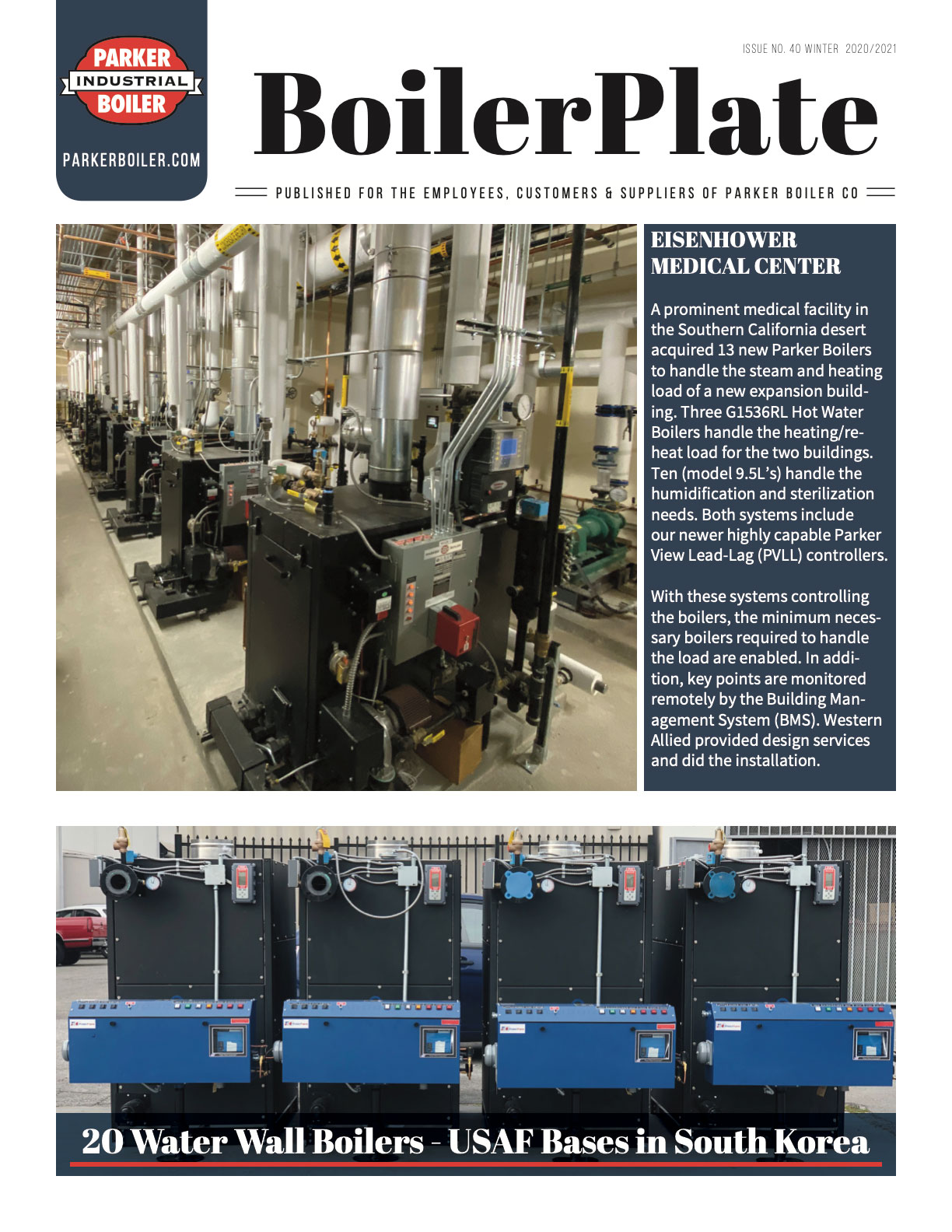 Parker Boiler features Western Allied Corporation on front page of their annual newsletter as "prominent medical facility in the Southern California desert acquired 13 new Parker Boilers to handle the steam and heating load of a new expansion building. Three G1536RL Hot Water Boilers handle the heating/reheat load for the two buildings. Ten (model 9.5L's) handle the humidification and sterilization needs. Both systems include our newer highly capable Parker View Lead-Lag (PVLL) controllers.
With these systems controlling the boilers, the minimum necessary boilers required to handle the load are enabled. In addition, key points are monitored remotely by the Building Management System (BMS). Western Allied provided design services and did the installation."
Read more here.